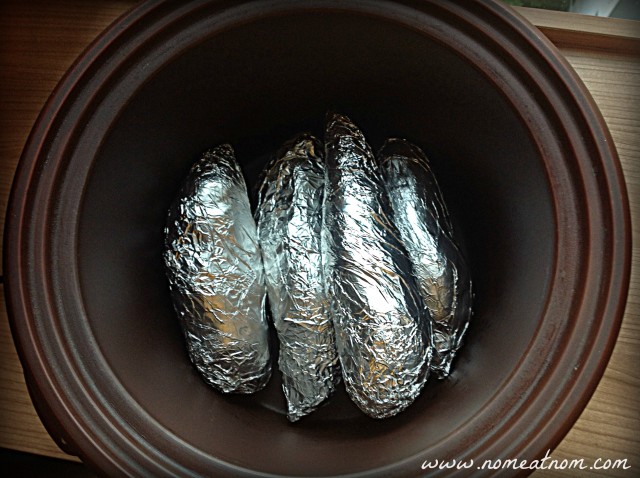 I almost feel like I shouldn't even make a blog post about this because it just seems too simple.
However, the fact that it is so simple is all the more reason that it needs to be shared with the world!  This little trick has seriously transformed my busy weekday evenings for the better.
You may recall that I am currently living sans oven.  As you can imagine, this creates dire circumstances for a girl who absolutely loves to bake.
The good news is there are oodles of creative alternatives to baking in an oven these days.  My top two picks?  The Crockpot (aka slow cooker) and microwave!
In fact, I have discovered several ways of baking things that I actually prefer over the traditional oven method.  Today's post is a perfect example.  Rather than coming home after a long day and waiting an hour for your potato to bake in the oven, why not come home to it ready and waiting for you??
That's right.
Thank you, Crockpot!
Simply wrap your potatoes in foil, place them in the Crockpot, cover, and cook on low for eight hours.
Yep.  It's that easy!