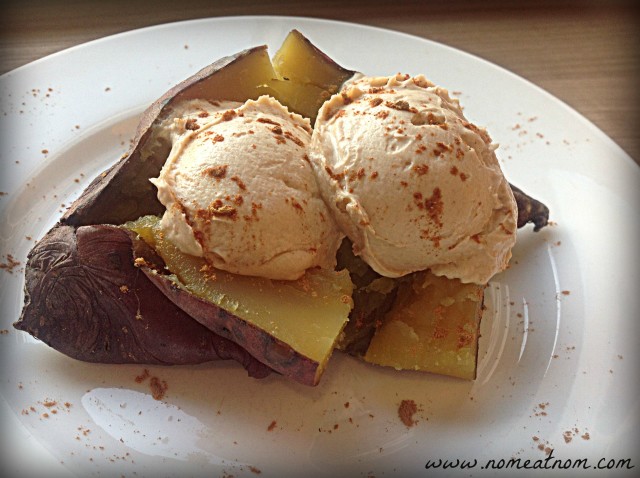 I have developed quite an affinity with sweet potatoes as of late.
Seriously.
I cannot seem to get enough of their deliciousness!
Thankfully, as you may recall, I recently discovered the quick and easy method of baking several at one time in the Crockpot.
This revelation has rocked my world.
Now, I can make a big batch on the weekend, and then have them ready and waiting for all sorts of different recipes and creations throughout the busy work week.
Today's entry brings you one such creation.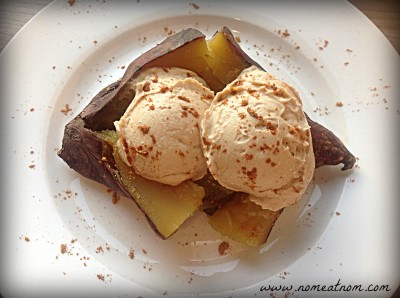 It's quick.  It's easy.  And it involves nut butter.
Need I say more?

Baked Sweet Potato with Nut Butter Mousse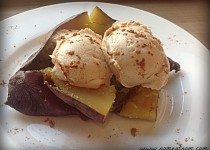 Serves 1
Ingredients:
Instructions:
Mix the nut butter, Greek yogurt, vanilla extract, and cinnamon together.  (You can easily double, triple, etc. the ingredients if you are making more than one serving.)
If you would prefer for this mixture to become even more mousse-like, you can prepare it ahead of time and place it in the fridge for a bit.
Dollop the mixture atop your warm sweet potato.  (As I mentioned, I like to make a big batch in the Crockpot, so I have one ready and waiting and can simply reheat it when the mood strikes!)
Sprinkle with extra cinnamon.
Devour the nommy goodness!